At AES the process of learning is intended to impact all dimensions of a child's being : Aesthetic, moral, physical, social , emotional and cognitive. A balanced approach at all three critical stages of growth i.e. childhood, teenage and adulthood needs to be employed to meet the specific needs and to make the learning process a positive experience. The trajectory of the teaching and learning process at AES is progressive in terms of its adoption and application. Keeping in line with the shared vision of our partner school ,SRDS , New Jersey we are offering both the Indian and International curricula.
INDIAN CURRICULUM
The CBSE Curriculum is a popular board amongst Indian parents. At AES it is well mapped with NCERT as per NEP Guidelines ,integrated with the partner schools from Global Consortium to meet the local expectations and International standards. As per the NEP recommendations the emphasis on thinking skills , active learning and project based approach with the inclusion of new Digital learning have found their valid space in the school curriculum. The social emotional well being is central to the life skills program wherein students work with the community to identify real world problems and propose solutions. The CBSE curriculum is implemented through American methodology as followed by the partner American schools.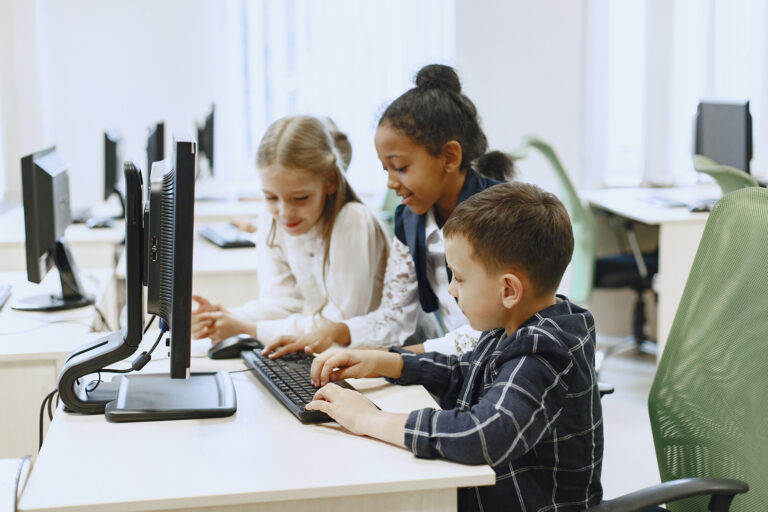 CAMBRIDGE CURRICULUM
CAIE is a part of the Cambridge University Press & Assessment – an organisation that provides world-leading academic research, learning and assessment globally, backed by the first-class teaching and research departments of the University of Cambridge. The curriculum is flexible, challenging and inspiring, culturally sensitive yet international in approach. Cambridge students develop an informed curiosity and a lasting passion for learning. Cambridge qualifications are globally recognised and acceptable by every UK university, by more than 850 universities in the US (including all the Ivy League universities). At AES we offer a Cambridge curriculum in Primary , Middle and Senior school respectively.
Our curriculum framework scaffolds the broad based curriculum at local and global level to demonstrate skills and competences that can be fostered to make learning outcomes attainable and scalable. The framework also promotes a balanced conceptual and topical approach for rigour and depth of understanding. It is characterised by a balanced skill and content approach that allows students to understand the skills they are acquiring while also grasping the essential information and concepts. For teachers the framework provides a roadmap of expected learning outcomes at a particular grade level spread across the academic year and guidance to transact the skills and content in the rightful manner making each student aware of the same. The AES curriculum is marked by its "process over product" approach hence the emphasis on skills in the framework.